Temporary
£120 - 180 per day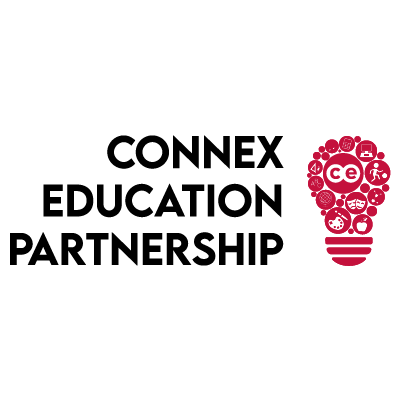 Location: The Wirral, Merseyside
Pay Rate: £600-£900 DOE per week PAYE
Start Date: September 2023
Contract Type: Full-time, temporary (term-time only)
Role: 1:1 Teacher working with a student that has been home schooled since year 7, transitioning into year 10
Are you passionate about making a difference in the lives of young learners? Do you have experience working with students on an individual basis? Connex Education, a leading supply agency, is seeking a dedicated 1:1 Secondary Teacher to support a student transitioning into Year 10. This exciting full-time role will commence in September 2023 at a reputable high school based in The Wirral, Merseyside.
About Connex Education: Connex Education is a well-established and trusted education recruitment agency, connecting talented educators with schools across the UK. With a commitment to providing quality staffing solutions, we are dedicated to supporting schools in delivering the best education experience for their students. We have our very own training provider The Connex Academy which is committed to helping our staff with self development courses through CPD. You will access to this from day one when registering with Connex.
Position: 1:1 Secondary Teacher As a 1:1 Secondary Teacher, you will be working closely with a student who has been home-schooled since Year 7. This unique opportunity requires an individual who can inspire, engage, and nurture the student's learning and development. You will play a pivotal role in helping the student integrate into the Year 10 curriculum, build academic skills, and foster their overall personal and social growth.
Responsibilities:
Delivering tailored lessons to meet the student's educational needs, ensuring they are challenged and supported appropriately.
Developing and implementing personalized learning plans in collaboration with the school's curriculum guidelines.
Assessing the student's progress regularly and providing constructive feedback.
Establishing a positive and supportive learning environment conducive to the student's academic success.
Collaborating with school staff, parents, and other relevant stakeholders to ensure a holistic approach to the student's education.
Monitoring the student's emotional well-being and providing pastoral care when necessary.
Requirements:
Qualified Teacher Status (QTS) or equivalent teaching qualification.
Proven experience teaching at the secondary level.
Understanding of the national curriculum and assessment frameworks.
Strong knowledge and expertise in the subject areas.
Excellent communication and interpersonal skills to effectively engage with students, parents, and school staff.
Ability to adapt teaching strategies to accommodate individual learning styles.
Patience, empathy, and the ability to build a trusting relationship with the student.
How to Apply: If you are enthusiastic, motivated, and committed to supporting individual student success, we would love to hear from you. Please submit your CV along with a cover letter outlining your relevant experience and why you are suitable for this position to sam.williams@connex-education.com.
At Connex Education, we value diversity and are committed to equal opportunities in employment. This position is subject to an enhanced DBS check and satisfactory references.
Join us in shaping the future of education! Apply today and make a positive impact on a student's educational journey.