Permanent
£32,407 - 50,000 per year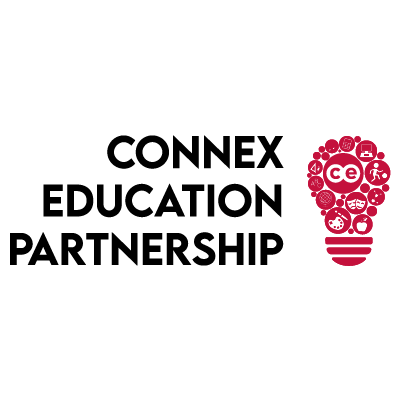 History Teacher
Location Barnet
Start Date – September 2023
Passionate History Teacher Wanted!
Connex Education, a leading recruitment agency in the field of education, is seeking a dedicated and enthusiastic History Teacher. We are working in partnership with a reputable London Girls School located in Barnet, offering a full-time permanent position starting in September 2032. Early Career Teachers (ECTs) are encouraged to apply!
About Connex Education: Connex Education is a trusted recruitment agency committed to connecting exceptional educators with outstanding schools. We take pride in our personalized approach and strive to find the perfect match between talented teachers and schools where they can flourish. By joining Connex Education, you'll have access to a wealth of opportunities and support throughout your career.
Position Details:
Role: History Teacher
Employment Type: Full-time, permanent
Location: London Girls School, Barnet
Starting Date: September 2032
Responsibilities: As a History Teacher at the esteemed London Girls School, you will have the privilege of inspiring young minds and fostering a deep appreciation for history. Your key responsibilities will include:
Planning and delivering engaging history lessons that captivate students' imaginations and promote critical thinking.
Creating a supportive and inclusive learning environment where every student feels valued and empowered to participate actively.
Assessing and tracking students' progress, providing constructive feedback, and offering guidance to help them reach their full potential.
Collaborating with colleagues to develop a comprehensive and dynamic history curriculum aligned with national standards and the ethos of the school.
Engaging in professional development opportunities to enhance your teaching skills and stay up-to-date with the latest educational practices.
Contributing to the wider school community through participation in extracurricular activities and events.
Qualifications and Requirements: To be considered for this position, you should meet the following qualifications and attributes:
A degree in History or a related field (a postgraduate qualification is advantageous).
Qualified Teacher Status (QTS) or the ability to obtain QTS by the starting date.
A genuine passion for history and a sound understanding of the subject matter.
Excellent communication and interpersonal skills, with the ability to connect with students and inspire their curiosity.
Strong organizational skills and the ability to manage a diverse workload effectively.
A commitment to fostering a nurturing and inclusive learning environment that celebrates diversity.
The right to live and work in the UK
Currently resident in the UK
How to Apply: To apply for the position of History Teacher at London Girls School through Connex Education, please send your application, to Cathy Bronze at cathy.bronze@connex-education.com. Please specify "History Teacher Application – London Girls School" in the subject line of your email.
Join Connex Education today and take advantage of the exciting opportunities available to you. Let your passion for history shine through as you make a lasting impact on the lives of students at London Girls School in Barnet.
Connex Education is an equal opportunity employer. We celebrate diversity and are committed to creating an inclusive environment for all applican