Temporary
£130 - 210 per day + CPD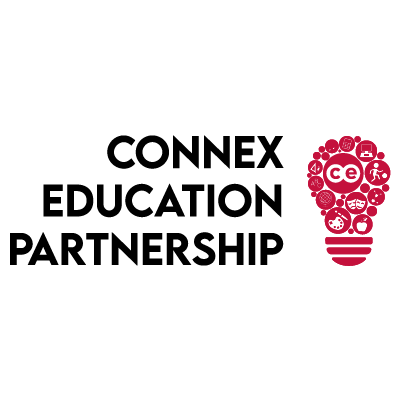 Looking for a new challenge in education? Want to inspire the next generation of learners?
We are currently seeking Secondary School Subject Specialists to join our team and work in schools across Derby and Derbyshire starting in January 2024
As a Secondary School Subject Specialist, you will have the opportunity to make a real difference in the lives of young people. You will be responsible for planning and delivering engaging and effective lessons to students, helping them to develop their knowledge and skills in your subject area.
We are looking for candidates who are passionate about their subject and have a strong understanding of the Secondary School curriculum. You will have excellent communication skills and the ability to engage and motivate students of all abilities.
We offer both full-time and part-time roles, with long-term assignments available. You will be paid to scale, when working the full teaching role offering a competitive salary.
To work as a Secondary School Subject Specialist in the UK, you will need to meet certain requirements. These include:
1. Right to work in the UK: You must have the legal right to live and work in the UK, either as a UK citizen or through a valid visa or work permit.
2. Qualified Teacher Status (QTS): You must hold QTS, which is the professional qualification required to teach in state schools in England and Wales. This qualification is awarded by the National College for Teaching and Leadership (NCTL) after you have completed a recognized teaching qualification.
3. Enhanced Disclosure and Barring Service (DBS) check: You will need to undergo an enhanced DBS check, which is a criminal record check, to ensure that you are suitable to work with children and vulnerable adults.
Meeting these requirements will ensure that you are eligible to work as a Secondary School Subject Specialist in the UK. If you have any questions or concerns about these requirements, please do not hesitate to contact us for further information and guidance.
As a safer recruitment employer, we are committed to ensuring the safety and wellbeing of children and vulnerable adults. This involves implementing robust recruitment procedures and policies, as well as ongoing training and support for staff to help them understand their responsibilities in this regard.
Some of the key steps that we take as a safer recruitment employer might include:
– Conducting thorough pre-employment checks, such as enhanced DBS checks, reference checks, and identity verification, for all staff and volunteers who will have access to children or vulnerable adults.
– Providing regular training and support for staff to help them understand their safeguarding responsibilities, as well as the signs and indicators of abuse or neglect.
– Having clear policies and procedures in place for reporting and responding to concerns or allegations of abuse or neglect, and ensuring that all staff are aware of these policies and procedures.
By prioritizing safer recruitment practices, we are helping to create a safe, supportive, and nurturing environment for everyone in your care.
We know the importance of ongoing professional development to enhance your skills and knowledge. That's why we offer a range of online CPD opportunities to help you stay up-to-date with the latest teaching techniques and trends.
Our online CPD courses are designed to be flexible and convenient, allowing you to access them at a time and place that suits you. Whether you want to learn about the latest assessment methods, explore new technology tools, or develop your leadership skills, we have a range of courses to suit your needs.
This is an exciting opportunity to work in a dynamic and supportive environment, with the potential for career development. So if you are a Secondary School Subject Specialist looking for your next challenge, we would love to hear from you.
To apply, please submit your CV and a cover letter outlining your experience and suitability for the role. We look forward to receiving your application.