Temporary
£75 - 90 per day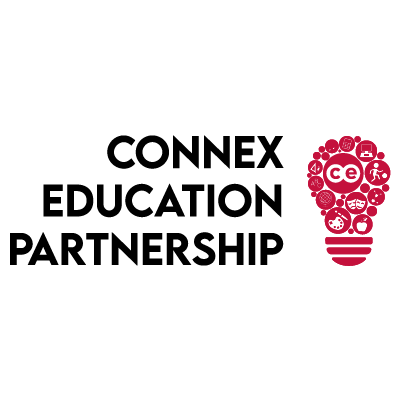 Discover a Rewarding Career as an SEN Learning Support Assistant!
Are you on the lookout for an exciting opportunity as an SEN Learning Support Assistant? Well, you've landed in the perfect spot! We have an inspiring role ready and waiting for you.
Position: SEN Learning Support Assistant
Location: Amersham
Why Connex Education Partnership?
At Connex Education Partnership, we're not just seeking employees; we're in search of passionate individuals who aspire to make a positive impact. We're all about creating a nurturing and motivating environment for our students and team members alike. Here's what you can anticipate when you join us:
Professional Growth: Gain access to a wide array of accredited modules through our CPD training platform, Connex Academy. We are committed to nurturing your personal and professional development.
Financial Security: Enjoy the convenience of weekly pay via PAYE, and stay effortlessly organized with our user-friendly portal to track your working calendar.
Choice and Flexibility: Explore temporary and permanent opportunities that align with your lifestyle. We're here to empower you to achieve the work-life balance that suits you best.
Building a Community: Our 'Recommend a Friend' scheme is your chance to help your friends and colleagues discover fantastic career opportunities, just like you have.
Key Responsibilities:
As an SEN Learning Support Assistant, your role revolves around making a positive difference in the lives of students with Special Educational Needs. Here's what you'll be doing:
Providing essential support to students with SEN, helping them thrive and reach their full potential.
Collaborating with teachers to implement Individual Education Plans (IEPs) and fostering effective behavior management.
Creating a warm and inclusive classroom environment that nurtures learning and personal growth.
Working closely with parents, teachers, and students to provide regular feedback and unwavering support.
Monitoring the progress of students and developing tailored support plans.
Assisting with personal care and addressing physical needs as necessary.
Job Requirements:
To excel in this role, you should bring:
A genuine enthusiasm for working with children with SEN and the adaptability to thrive in a classroom setting.
Strong communication and interpersonal skills to establish meaningful connections with students and colleagues.
Previous experience working with children with SEN is preferred.
A basic understanding of relevant legislation and safeguarding procedures.
An enhanced DBS check (or a willingness to undergo one) is essential.
Qualifications:
Possessing a relevant Level 2 or Level 3 Teaching Assistant qualification is desirable. Additional training or qualifications related to SEN are considered advantageous.
Ready to Create a Positive Impact?
If you're ready to embark on this fulfilling journey with us, please send your resume to [Email: elinor.thomas@connex-education.com], or feel free to reach out to us at [Phone: 01438567775]. We're excited to hear from you!