Contract
£75 - 90 per day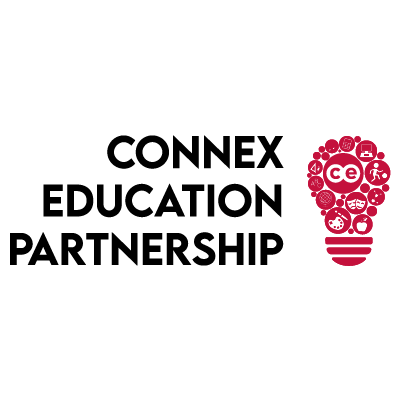 Looking for a new full-time role within the education sector? We have an exciting opportunity just for you!
Position: SEN Teaching Assistant
Location: Stevenage, Hertfordshire
As an SEN Teaching Assistant, you'll play a crucial role in supporting students with Special Educational Needs (SEN) at our SEN school in Stevenage, Hertfordshire. If you have a genuine passion for working with children with SEN, then this role is tailor-made for you.
Why choose Connex Education Partnership?
At Connex Education Partnership, we value our team members and provide a range of benefits to make your experience exceptional:
Access to Connex Academy: Enjoy regular access to a suite of accredited modules on our CPD training platform, Connex Academy. Enhance your skills and knowledge to excel in your role.
Weekly PAYE Pay: We offer weekly pay through PAYE, ensuring financial stability, and complete transparency with our portal to easily view your working calendar.
Temporary to Permanent: This position offers a temporary to permanent basis, providing you with stability and long-term career prospects.
Recommend a Friend Scheme: Refer a friend and be rewarded for bringing great talent to our team.
Key Responsibilities:
One-on-One or Small Group Support: Provide one-on-one or small group support to students with SEN.
IEP and Behavior Management: Assist the class teacher in implementing Individual Education Plans (IEPs) and behavior management strategies.
Adapt Learning Materials: Modify and differentiate learning materials to meet the diverse needs of students.
Inclusive Atmosphere: Foster a positive and inclusive classroom atmosphere.
Collaboration: Collaborate with colleagues, parents, and external professionals to develop and implement effective support plans.
Progress Monitoring: Monitor and track student progress, providing regular feedback to teachers and parents.
Personal Care: Assist with personal care and physical needs as required.
Job Requirements:
Passion for SEN: A genuine passion for working with children with SEN.
Communication Skills: Excellent communication and interpersonal skills.
Patience and Empathy: Patience, empathy, and a nurturing personality.
Adaptability: The ability to adapt and be flexible in a dynamic classroom environment.
Experience Preferred: Previous experience working with children with SEN is preferred.
Professional Development: A willingness to undergo relevant training and continuous professional development.
Knowledge: Basic knowledge of relevant legislation and safeguarding procedures.
Enhanced DBS Check: An enhanced DBS check (or willingness to undergo one) is essential.
Qualifications:
Teaching Assistant Qualification: A relevant Level 2 or Level 3 Teaching Assistant qualification is desirable.
SEN Training: Additional training or qualifications related to SEN are advantageous.
To apply for this rewarding role, please send your CV to georgia.lyme@connex-education.com, or feel free to give us a call at 01438 567 775. We look forward to hearing from you and having you join our team!