Temporary
£85 - 90 per day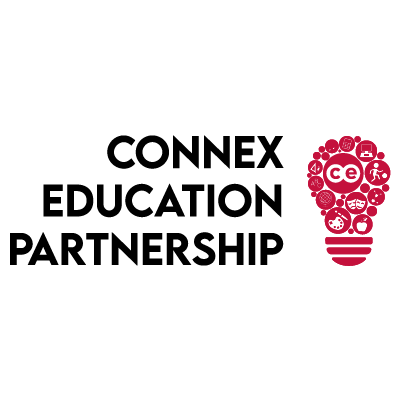 Teaching Assistant Positions in North London – September 2023
Are you passionate about making a positive impact on young minds? Connex Education is thrilled to announce openings for Teaching Assistant positions in various North London boroughs for September 2023. Join our team and be a part of our client schools' vibrant community, situated in the heart of some of London's most dynamic areas.
Camden
Islington
Barnet
Brent
Haringey
Hackney
Enfield
Waltham Forest
We offer a variety of engaging roles across Key Stage 1 (KS1) and Key Stage 2 (KS2), providing both part-time and full-time opportunities in mainstream as well as Special Educational Needs (SEN) settings.
About the Role:
This is your chance to immerse yourself fully in an enriching career or find the perfect work-life balance. Whether you're a seasoned professional or seeking a fresh start, our roles cater to your needs, allowing you to thrive in an exciting educational environment.
About the Schools:
Our client schools boast exceptional staff teams, dedicated to supporting your professional growth. At Connex Education, we go the extra mile by offering our unique Connex Academy platform, where you'll have access to exclusive training and upskilling opportunities. Ask our consultants for more details!
Person Specification:
The perfect candidate will be qualified as a Level 2 or Level 3 Teaching Assistant, or have at least three-months experience working with primary-aged children. Knowledge of SEND, or experience working with SEND children is desirable. Within the role, you will be required to work alongside the class teacher to aid individual pupils or a small group of students to access the curriculum, through delivery of interventions or classroom support.
For this role, it is essential that you also have the following:
The ability to work under guidance of the class teacher but also to your own initiative
A commitment to supporting all children to reach their full potential
A willingness to undertake additional training and CPD
A DBS on the update service, or be willing to apply for a new one
2 professional references.
Remuneration:
Your daily rate will be approx. £85 per day depending on the school/location.
About Connex Education:
With a remarkable history dating back to 1999, Connex Education has been a trusted provider of whole-school recruitment and training solutions for schools and nurseries across the UK. We pride ourselves on our stellar reputation and commitment to excellence.
What You'll Receive:
We believe in recognizing and rewarding your hard work. As a valued member of our team, you'll enjoy the following benefits:
Competitive weekly pay rates through our efficient Paye As You Earn (PAYE) system
Holiday pay
Comprehensive compliance checks, including adherence to agency worker regulations (AWR), ensuring you receive the pay and working conditions you deserve
FREE training via the Connex Academy platform, offering accredited courses and exceptional Continuing Professional Development (CPD) opportunities
Access to a dedicated consultant who will provide ongoing support throughout your journey
How to Apply:
Ready to embark on an exciting new chapter? Click APPLY with an up-to-date CV and your contact details.