Temporary
£11.70 - 11.70 per hour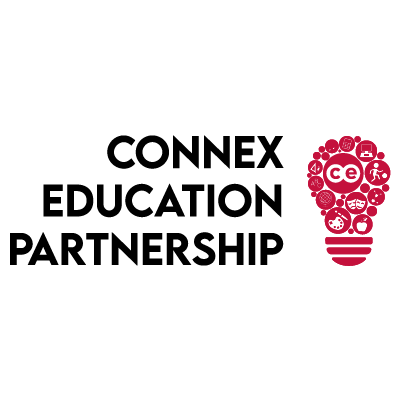 Trainee Teaching Assistant
Full Time (Term-Time only)
About Connex Education;
Connex Education are a well-established recruitment organisation who have been supporting schools for more than 22 years in their search for committed and outstanding employees. Connex Education has thousands of loyal schools, academies, nurseries, and special education centres who use us weekly, many of them on an exclusive basis (so you won't find their vacancies anywhere else). We have terrific consultants, who listen to you. They find out what you are looking for and match you not only with the right work but also the right setting and for either day-to-day supply or long-term roles.
We're working with multiple schools in the Rochdale local authority who need confident and outgoing Teaching Assistants.
We're looking for dedicated and passionate individuals who would like to also enrol on our fully funded Level 3 Certificate in Supporting Teaching and Learning in Schools whilst also completing a paid placement.
Essential Information;
You must be available Monday – Friday 8.15am – 4pm school term time only
You will be supporting schools across the Rochdale area – Primary and/or Special Needs are options
Initial pay £11.70 per hour (term time only) – Once qualified an estimated salary of £17,000-£20,000 per annum depending on the school and responsibilities you hold
Start Dates Vary – Flexible to you!
Training takes 15 weeks to complete; we will look to secure you a paid placement during this time.
Skills required to be a Trainee Teaching Assistant;
Level 4 or Grade C GCSE in English and Maths or equivalent (Essential)
Desirable to hold some former Level 1 Teaching Assistant experience or other experience supporting children, young adults or vulnerable adults.
Be passionate about wanting to work as a Teaching Assistant and able to commit to 15 weeks training with placement and have the aim to take on permanent work in schools.
What you will learn whilst qualifying as a Level 3 Teaching Assistant;
Understand child and young person development.
Support learning activities.
Understand how to safeguard the welfare of children and young people.
Communication and professional relationships with children, young people and adults.
Promote equality, diversity and inclusion in work with children and young people.
Support assessment for learning.
Develop professional relationships with children, young people and adults.
Support children and young people's health and safety.
Promote children and young people's positive behaviour.
Schools as organisations.
Engage in personal development in health, social care or children's and young people's settings.
Successful candidates will be required to conduct an interview and complete a vetting process which includes an Enhanced Child Workforce DBS, if you do not have one, you can get one through Connex Education at the cost of £44.
If you're able to support schools in the Rochdale area this academic year, please apply or get in touch with our team to discuss this role more.