Making the Leap from Teaching Assistant to Teacher
The jump from a teaching assistant to a teacher can be a daunting prospect and an exciting new step in your teaching career. Plus, it is more than achievable with the proper support, guidance and qualifications! Qualifying for qualified teacher status (QTS) is an essential step in this journey and opens up many opportunities once an individual is a fully qualified teacher.
Many teaching assistants find transitioning from a teaching assistant to a teacher can be a great career move, especially for those passionate about education and wanting to take on more responsibility in the classroom. If you're going to transition in the school and become a teacher but need help figuring out where to start, we have you covered with everything you need to know about becoming a fantastic teacher!
Teachers and teaching assistants are critical in the education system and classroom environment. However, once you have gained qualified teacher status and become a teacher, your role will change in both the classroom and the schools.
One of the most important distinctions is the degree of responsibility you have as a teaching assistant versus that of a teacher. As a teaching assistant, you are uniquely positioned because you already have classroom experience and challenges when working with children and students. You have been able to support a child's progress through their education throughout the academic year and gain knowledge about the teaching role first-hand.
In your current role as a teaching assistant, you would have assisted teachers in their class teaching and worked with various children and students, perhaps some who needed additional support in a learning environment, such as children with special needs. Yet, in a teaching role, you will be expected to organise and prepare lesson plans and teach lessons per national curriculum standards as a teacher. In addition, UK teachers must be in charge of the following, unlike a Teaching Assistant: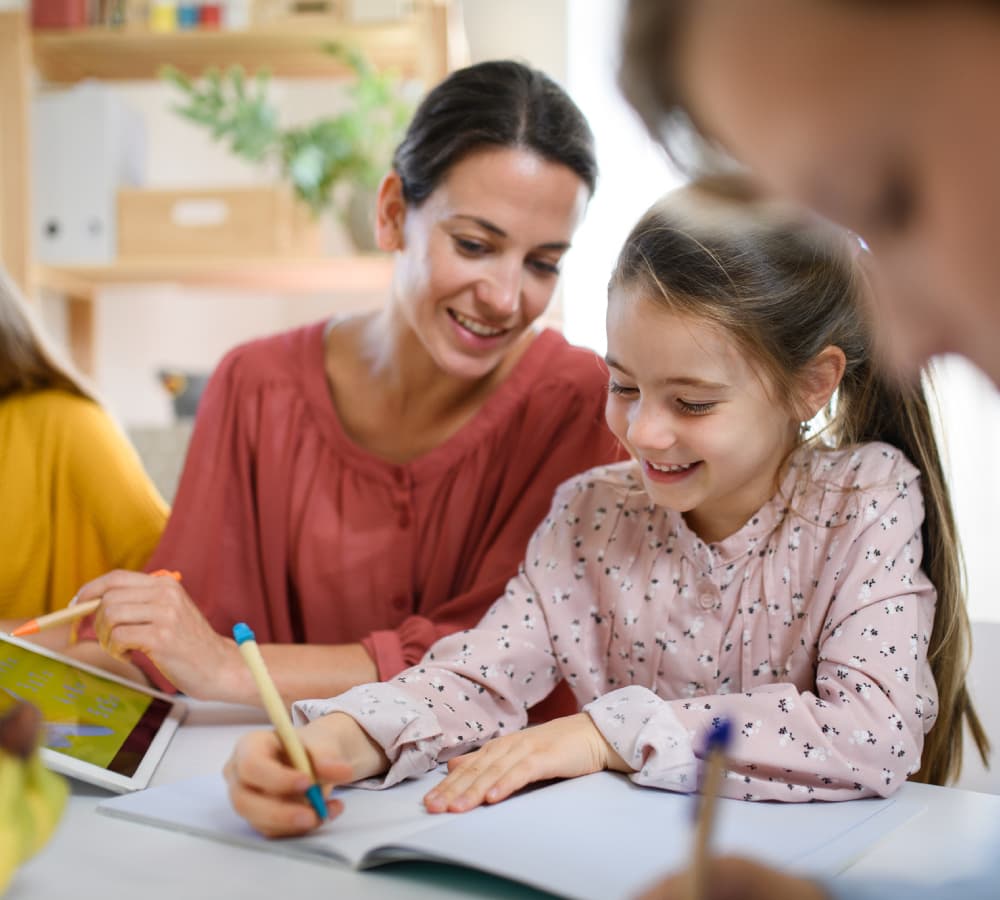 Teaching your children or students

Preparing lesson materials

Create a positive and friendly learning environment.

Monitoring their development and influencing how they see education

collaborating collaboratively with the administration of your school to bring about change

fostering closer ties with parents and other carers

Occasionally, collaborating with support personnel to put in place appropriate safeguards
A teacher is more than just an educator. Once you have completed your training and obtained the entry requirements to become a teacher, you will be accountable for their welfare within and outside the classroom.
Here are some steps to help you make the transition:
1. Gain Qualified Teacher Status:
Making a career change can be exciting but daunting, particularly when transitioning to a teaching role. Therefore, it's essential to have a clear plan of action to achieve your goal of becoming a Teacher. As a Teaching Assistant, you already possess classroom experience, fundamental skills, and child care training, thanks to your Teacher Assistant training. Now, all you need is the appropriate qualifications to move forward.
To become a qualified Teacher, undertaking Initial Teacher Education or Training (ITET) with Qualified Teacher Status (QTS) is necessary. This is part of the series of qualifications required for teaching. Straight to Teaching, a school-led QTS development program, or studying at university are two options for achieving this.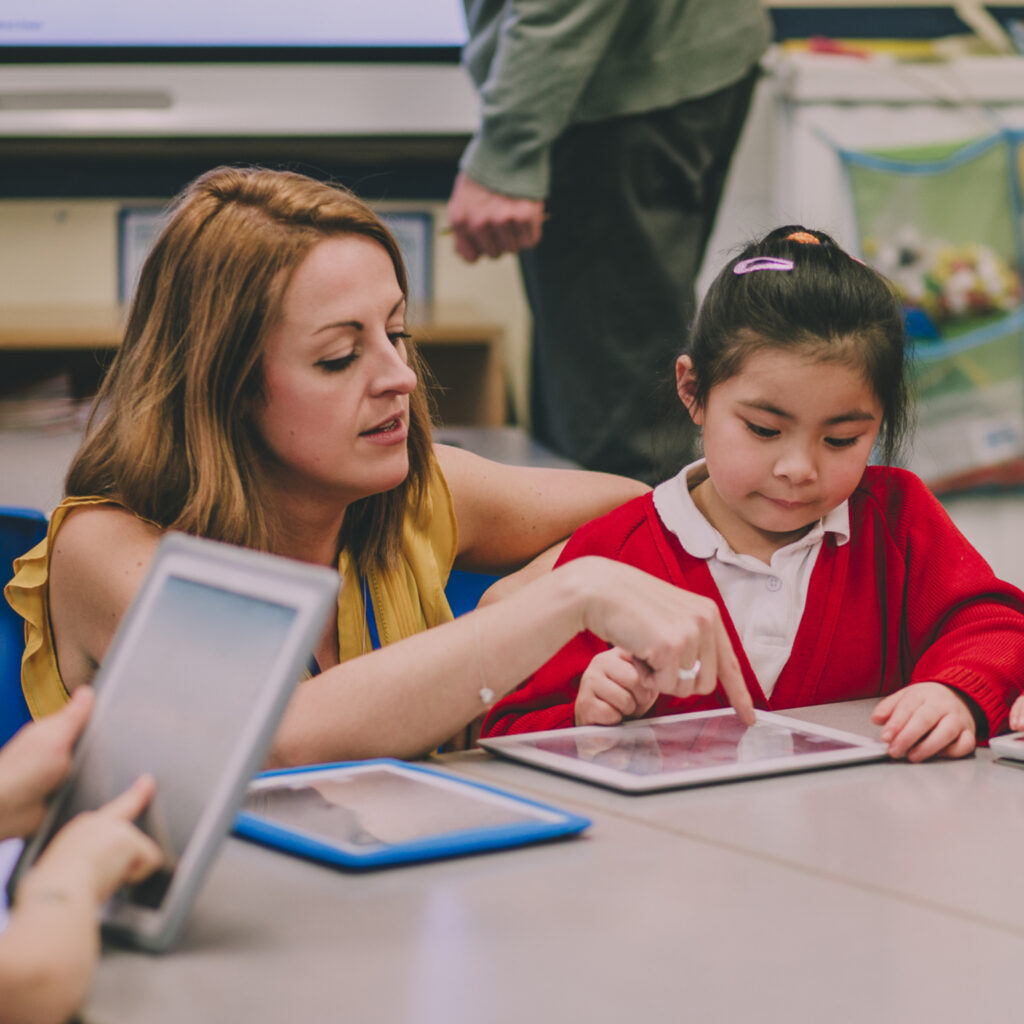 You must organise higher education training if your school does not participate in the Straight to the Teaching program. I want you to know that your path to obtaining a recognised teaching qualification will depend on your current capabilities.
If you're a graduate teaching assistant, you can apply for a Postgraduate Certificate in Education (PGCE) to develop your teaching skills and gain a qualification in one year. You'll need at least a 2:2 degree and have passed a Disclosure, and Barring Service (DBS) check to be eligible.
Pursuing an undergraduate ITET program with Qualified Teacher Status (QTS) is the next step for undergraduate Teaching Assistants without a degree. The Bachelor of Education (BEd) degree with QTS is the most popular choice for those interested in primary school teaching and takes three years to complete. Alternatively, Bachelor of Arts (BA) and Bachelor of Science (BSc) education degrees with QTS are valuable options, particularly if you have a specific subject to teach. These programs typically take three to four years to complete and are well-suited for aspiring secondary school teachers.
If you don't have a degree...
If you don't hold a degree, pursuing an undergraduate ITET programme with QTS is necessary. The most common way to achieve this is by enrolling in a Bachelor of Education (BEd) degree with QTS. This program is ideal for aspiring primary school teachers and typically takes three years.
Also, if you do not have any A Levels, you can still attend university by obtaining an Access to Higher Education Diploma (Education). This diploma is equivalent to three A Levels and is recognised by universities throughout the UK.
Not only will a higher education diploma qualify you to study at the degree level, but it will also fully prepare you for university life. This means that you don't have to worry about returning to education later in life when you decide to step into teaching. Additionally, you can study for this diploma online from the comfort of your home, allowing you to look at your own pace and work around your role as a Teaching Assistant.
The path you decide to take with vary depending on your initial level of education and current qualifications. The way you take, it will depend on the level of qualifications you currently hold. However, you must undertake initial teacher training to become a teacher; whichever route you take, ensure the teaching scheme suits you!
2. Becoming a fully qualified teacher:
As a newly qualified teacher who was previously a teaching assistant, you may wonder how to demonstrate your relevant experience to potential employers effectively. Firstly, highlight your teaching assistant experience and how it has prepared you for a career as a teacher. This could include discussing the skills you developed while assisting the teacher, such as classroom management, lesson planning, and assessment.
Secondly, emphasise the practical experience gained during your teacher training, such as your placements and classroom observations. Describe how these experiences allowed you to develop your teaching skills and gain valuable insight into the profession.
Also, if you have completed any additional training or courses relevant to teaching, please feel free to mention them. This could include any continuing professional development courses or workshops you have attended.
Finally, use examples to illustrate how you have successfully applied your skills and knowledge in the classroom. Highlight any positive feedback you received from students, colleagues, and supervisors to showcase your teaching abilities. By highlighting your relevant experience clearly and concisely, you can show that you are ready to take on the responsibilities of a qualified teacher.
3. Building relationships and networking
As a newly qualified teacher, networking and building relationships are crucial for professional development and career progression. You can start by attending events and conferences related to your field, connecting with colleagues and mentors, and joining online teacher communities. These opportunities allow you to share knowledge, gain insights, and develop a support network.
You can also participate in professional development programs and courses your school offers to meet and learn from other educators. Remember to maintain a positive attitude, be open to new ideas, and follow up with contacts to foster lasting relationships. Finally, talk to your school's teachers, colleagues and administrators to learn more about the hiring process and get advice on how to stand out as a candidate.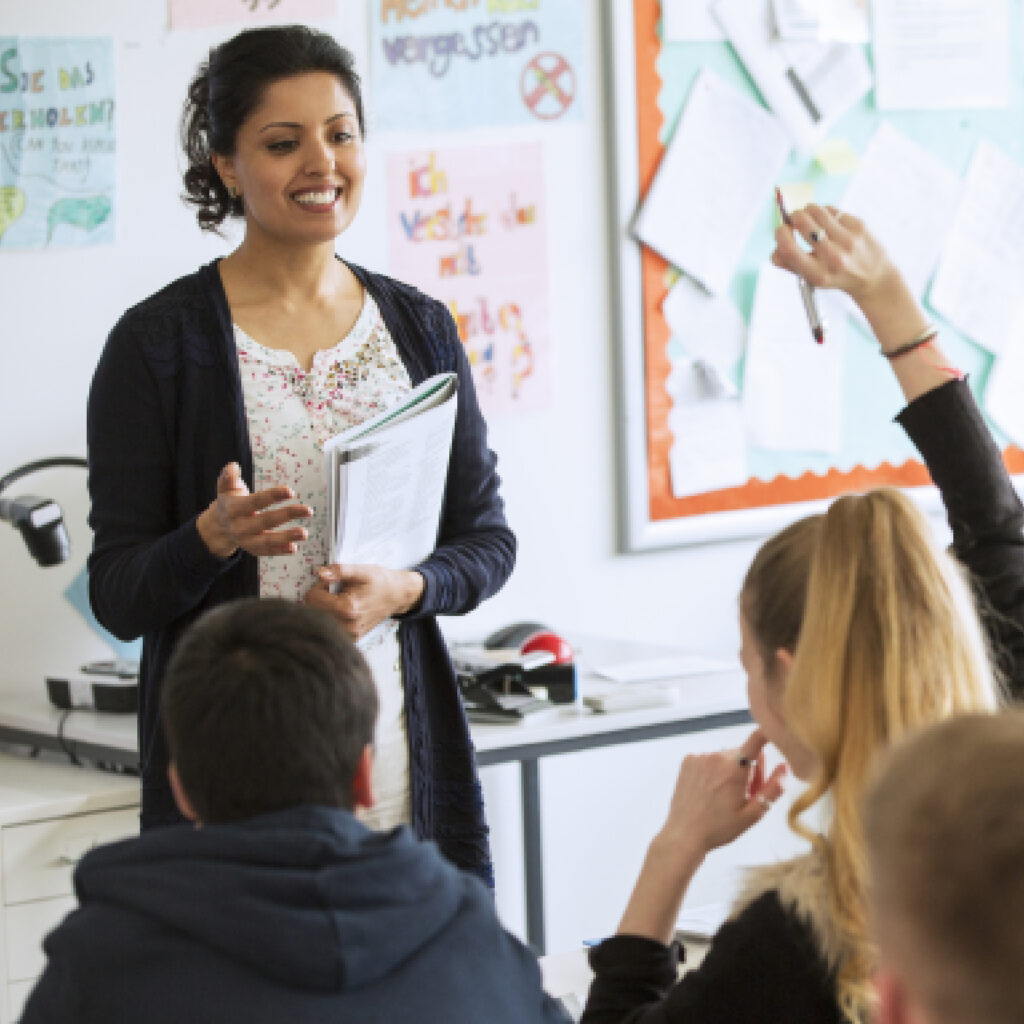 4. Prepare for interviews:
Preparing for a teaching job interview can be nerve-wracking, but with the right mindset and preparation, you can ace it! As a newly qualified teacher, you must be ready to answer questions about your teaching experience as a teaching assistant, as you will have greater responsibility as a qualified teacher.
Common interview questions may include inquiries about your classroom management style, one-on-one student interactions, experience with special educational needs, and your subject area expertise. I'd appreciate it if you could practice answering these questions with a colleague or mentor to build confidence.
In addition to showcasing your relevant experience and expertise, ensure your qualifications and certifications are up-to-date and easily accessible. If you don't have formal training or certification, consider taking courses or attending workshops to demonstrate your commitment to becoming a qualified teacher.
5. Continue to learn and grow
As a teacher, it's important to continue learning and growing to improve your teaching skills and stay up-to-date with current research and best practices in education. Consider attending professional development workshops and conferences or pursuing advanced degrees. Remember, transitioning from a teaching assistant to a teacher requires hard work, dedication, and a commitment to lifelong learning. But with the right qualifications, skills, and experience, you can make a successful career move into the classroom.
Going from a teaching assistant to a teacher is an exciting and rewarding career transition that requires determination, hard work, and commitment. You can achieve your dream of becoming a qualified teacher by gaining relevant experience and qualifications, networking, and preparing for job interviews. Remember, it is important to explore different pathways to see what suits your individual needs and preferences best. 
With the right mindset, attitude, and support, you can embark on a fulfilling career as a teacher and positively impact your students' lives. Many teaching assistants undertake initial teacher education to move from teaching assistants to teachers in their school. So why not become a teacher today?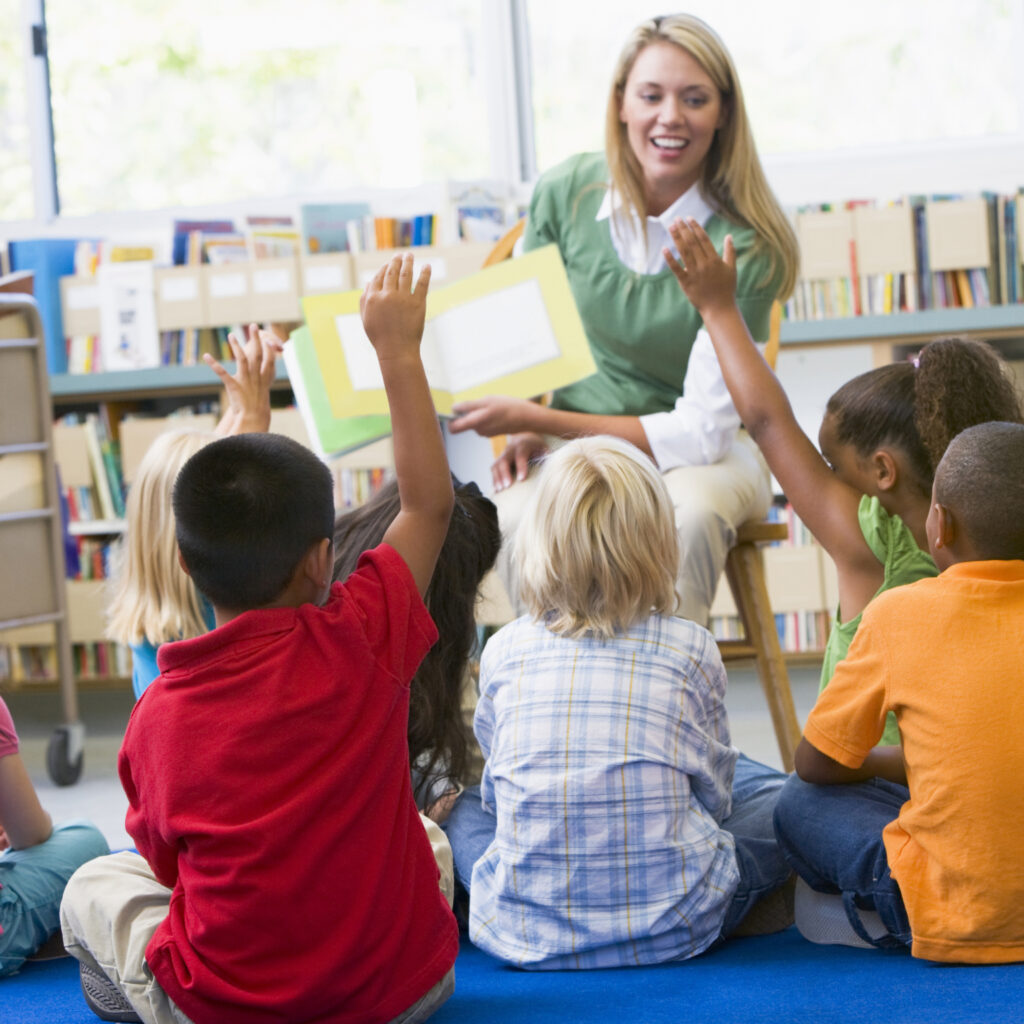 How to become a higher level teaching assistant
Looking for a career in education?
We have an array of teaching and teaching assistant vacancies, in mainstream schools. For more advice, contact one of our friendly consultants today or check out our latest jobs here.