Are you passionate about providing specialist support and feel confident working with children/ pupils who have learning difficulties and specialist education and emotional needs? A teaching assistant plays an important role in providing support for SEN and SEND pupils. They are invaluable members of the school team, working to ensure that every student has the opportunity to succeed.
SEN/SEND teaching assistants work closely supporting teachers and other staff to create stimulating learning environments for pupils who need extra guidance. This may involve helping the teacher plan lessons, taking on more hands-on roles such as one-to-one tuition, or monitoring pupils' progress using data tracking systems. It's a varied and rewarding career path – no two days are ever the same!
What do SEN and SEND mean?
Very simply put, SEN stands for Special Educational Needs and, SEND means Special Educational Needs and Disabilities. While it may seem like SEN and SEND are the same thing, there are many times when SEN and SEND are used interchangeably, this is not correct.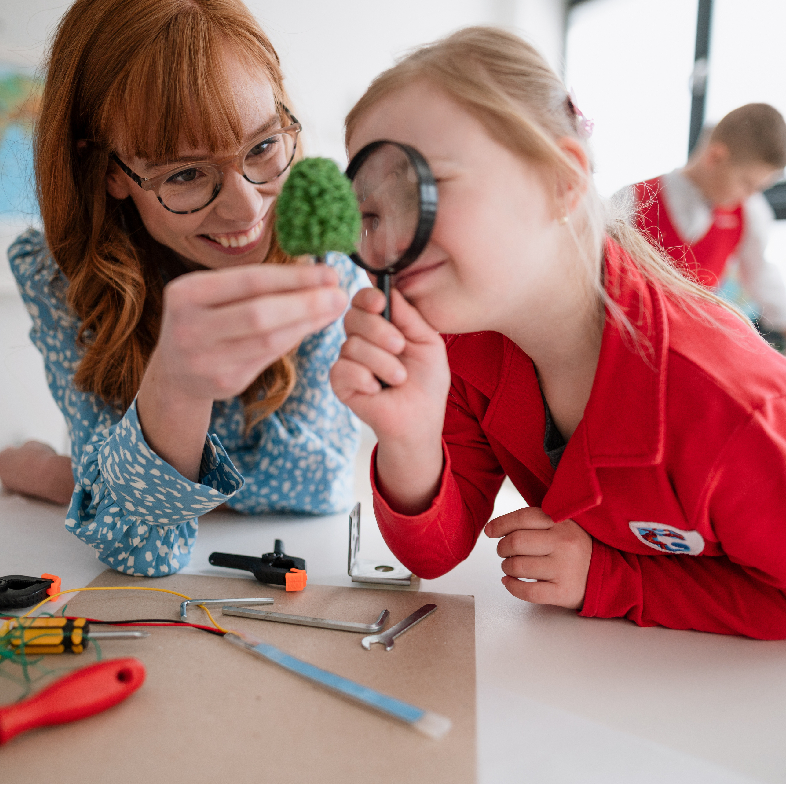 What does a SEND/SEN Teaching Assistant do?
TAs have a vital role in a classroom and school setting. As support staff SEND/ SEN teaching assistants are tasked with providing invaluable learning support to both pupils and teachers.
SEND/ SEN teaching assistants help to create an inclusive school environment for sen students with learning difficulties and disabilities. This could include anything from assisting with physical needs to helping students participate in activities or supporting pupils in their learning.
TAs also support classroom teachers by providing learning materials, extra resources and helping students understand the material more effectively. They can provide guidance on student behaviour issues, ensuring everyone is safe and secure in their learning environment.
SEND/ SEN teaching assistants play an important part in the education system – not just for special needs pupils but all children throughout their school life. By offering beneficial resources and compassionate aid, they help create an atmosphere of understanding and acceptance that leads to better educational outcomes for everyone involved!
What qualifications and skills do you need to become a SEND/SEN teaching assistant?
In order to become a SEND/ SEN teaching assistant, you need to possess certain qualifications. The most important of these is patience, as SEND students can require more support than others.
A Level 3 NVQ Diploma in Supporting Teaching and Learning in Schools is also essential, as it prepares you for working with young people in an educational setting.
It will provide you with the skills required to work closely with both teachers and pupils, including supporting teachers with lessons and activities.
The ideal candidate for teaching assistant roles will have the following entry requirements such as:
certificates supporting teaching or a college qualification, for example:
Level 2 and 3 Certificate in Supporting Teaching and Learning in Schools
Level 3 Diploma in Childcare and Education Early Years Educator
T Level in Education and Childcare
        2. an apprenticeship
        3. relevant experience from a previous role or volunteer at a local school
Firstly, it is important to have a passion for helping children and young people with special educational needs and disabilities. You should be respectful of cultural differences, understanding and patient with students who may have difficulties communicating or processing information. A SEND/ SEN teaching assistant should also have the capacity to think outside of the box when creating strategies which help students learn and thrive in their academic environment.
In addition, many SEN teaching assistants must have pro-active listening skills and strong communication skills are essential for this role, as you will be supporting teachers by liaising with parents/guardians, organizing meetings/training sessions and offering advice on how best to approach certain situations involving children with special educational needs.
As such, it's important that SEND teaching assistants have good communication skills too – helping build relationships between themselves, students and other staff members. The most important of these is patience, as SEND students can require more support than others.
Search for SEND/ SEN teaching assistant jobs with Connex Education!
At Connex Education, we are looking for brilliant SEND teachers. We are very proud of the quality of our staff who specialise in working with children with special educational needs and disabilities.  If you are interested in becoming a SEN/SEND teaching assistant with Connex Education, please click here and fill in your details.
Looking for a career in education?
We have an array of teaching and teaching assistant vacancies, in mainstream schools. For more advice, contact one of our friendly consultants today or check out our latest jobs here.