Introducing our Social Value Champion for September: Jon Bull, CEO of The Dog, Duck and Cat Trust.  
 The Dog, Duck, and Cat Trust are a charity that provides stories, games, activities and resources for you to use with your child aged 0 to 9 years of age. They look at different subjects; from bereavement, loss, domestic abuse, positive peer relationships, racism, etc, and try to help you educate them to help keep them safe, and encourage them to talk and ask for your help if they ever need to.
The Trust also provides a full set of story resources for Parents, Carers and Guardians (PCG) and the local community to use. To keep children safe, the homes they live in, and the people that care for them, need to be aware of the risks that those children may face. 
Jon's goal is to foster positive attachments, which greatly aids in cultivating a child's trust, resilience, and willingness to communicate about their concerns, worries, or fears.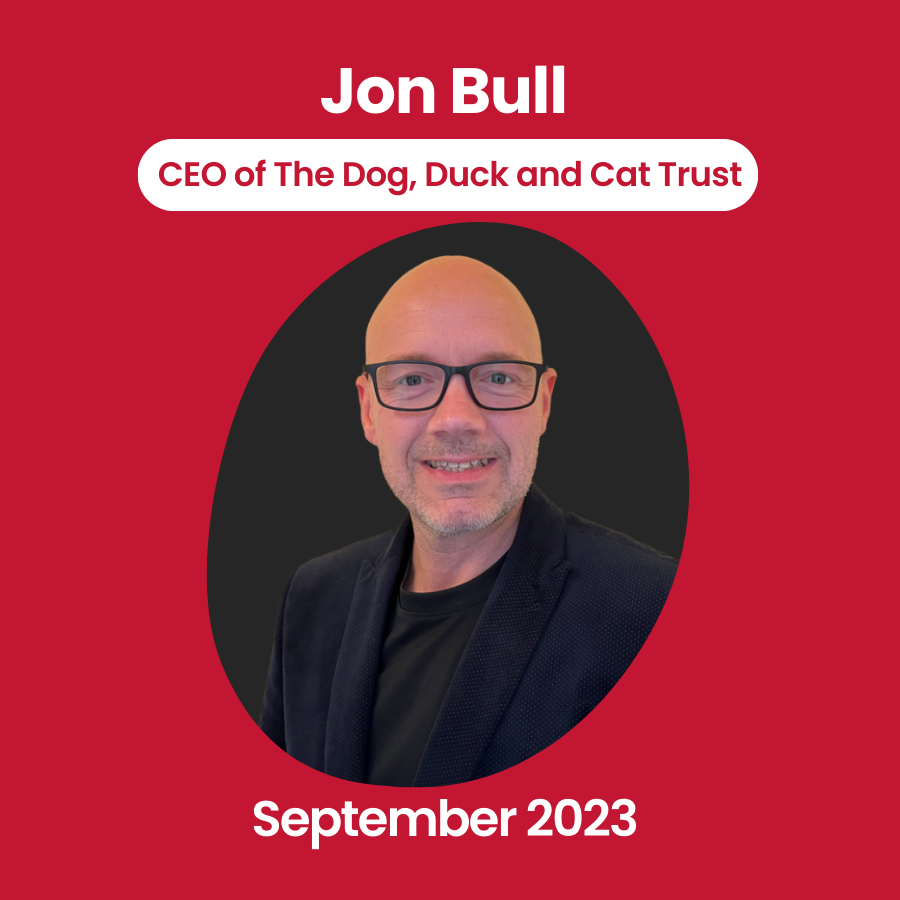 Jon Bull, CEO of The Dog, Duck and Cat Trust said:
"Here at the Dog, Duck and Cat Trust we have always believed in doing things in the right way, because that's usually the best way! To find that a company the size and stature of Connex follow the same kind of ethos, We will do the right thing, simply because it is the right thing to do, is just amazing. 
I am truly honoured to receive this award, I'm in such amazing company when I look at previous winners, I can't quite believe it's happened to me! 
I look forward to more joined up working with Connex as I feel we can accomplish so much in partnership together."
Paul Broderick, CEO of Connex Education Partnership said:
"We're excited to announce our Social Value Champion award for September is the amazing Jon Bull from the Dog Duck and Cat Trust.
 Jon's tireless dedication to providing educational, preventative and harm minimisation resources for young children, teachers and families is obvious in every unit on each topic.  Most of these resources are free and his innovative approach to these vital topics really helps keep children safe, and encourages them to talk and ask for help if they ever need it."