Introducing our Social Value Champion for August: Our very own Connex Liverpool Director, Hannah McDaid! 
We are thrilled to announce Hannah as our Social Value Champion for August, as here at Connex we only have the very best individuals with the right skills and attitudes, and Hannah embodies all that Connex stands for. 
 Hannah's incredible journey with Connex began from the ground up back in 2001, and her dedication has led her to successfully manage our Liverpool branch. For Connex Liverpool is the hub of our business, and we are proud to be one of the largest agencies in our wonderful home city.
Back in April, Hannah embarked on the adventure of a lifetime, scaling and climbing Mount Toubkal in Morocco with Altitude Trekking, all in support of Magic Breakfast. A charity who deliver free breakfasts to school's to ensure no child is too hungry to learn. Through her efforts and fundraising Hannah raised an incredible £1,715, which equals to 12,250 breakfasts that connex has match funded.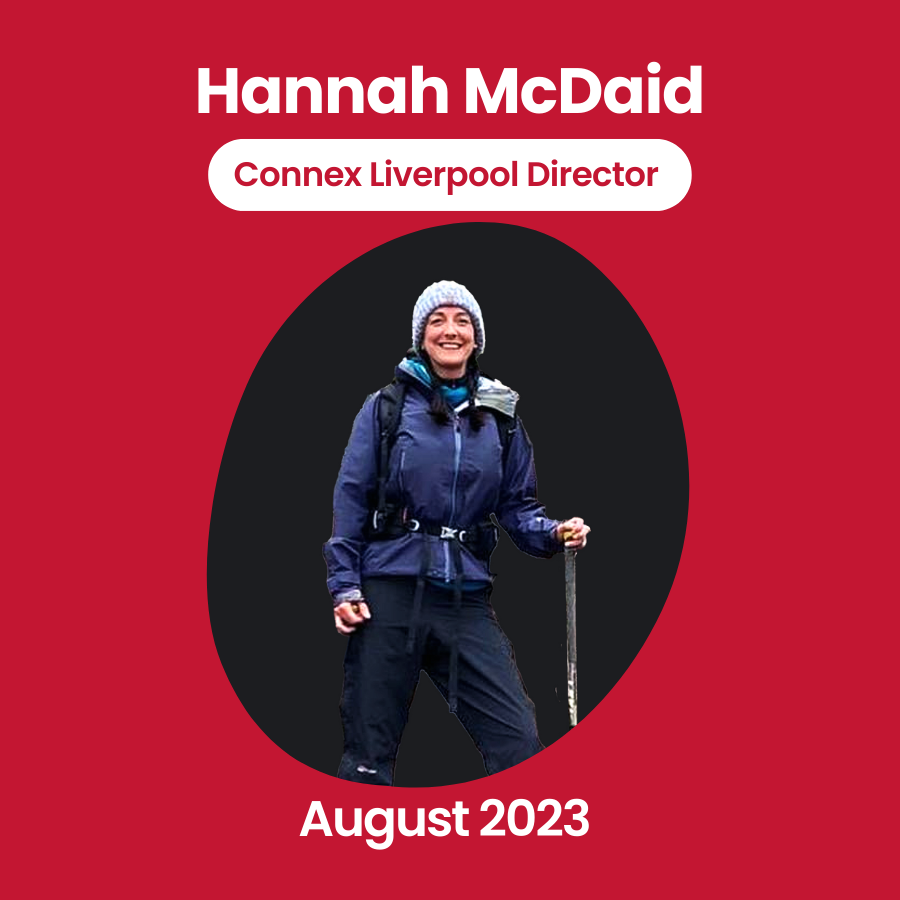 Hannah embarked on this fundraising venture as a response to the cost of living crisis continues to rise, statistics on hunger and food insecurity are becoming increasingly alarming. The latest Food Insecurity Tracker from the Food Foundation has found that 4 million children are at risk of starting their day hungry. This threatens the health, well-being, and contribution of a whole generation. For just 28p Magic Breakfast can give a can give a child a nutritious breakfast as well as wrap-around support.
Hannah McDaid, Director of Connex Liverpool said:
"Thank you so much this came as such a shock to me. Receiving the social value award is an incredible honour, but the true reward was witnessing the impact of the collective efforts from everyones generous donations and support.
Every step I took during that charity climb was a step towards nourishing young lives and breaking the chains of hunger.
Since 2001, I've been part of Connex Education who is a company that values compassion, and in the face of the cost of living crisis, our passion for this cause only grew stronger.
Let's remember that the climb might be over, but the journey to a better world for these children continues. Together, we can support and empower every child, one breakfasts at a time."
Paul Broderick, CEO of Connex Education Partnership said:
"Hannah's journey at Connex, from a consultant in 2001 to now as a director, showcases her dedication and commitment to our company's growth.
As we prioritise succession planning and social value commitments, Hannah has played a vital role in our mission to provide one million nutritious, stigma-free breakfasts and combat food insecurity.
Her exceptional contributions have set us on a path to success, and we are thrilled to witness leadership rallying behind this cause. We eagerly await to see who will carry the baton of Hannah and continue this remarkable endeavour."