It is the final day of the summer term and your students are eagerly waiting for the end of the day when they can burst out of the school gates for the summer holidays. You are also anticipating the school bell and the hurried excitement that ensues. Just pause to think about how the academic year has flown by and how your pupils will be moving on to new classrooms when the new term starts in the autumn. Then the bell goes, and you wish them all a happy summer holiday as they flow out into the corridors.
You catch the eye of the teacher next door and you both feel a sense of relief, calm, and satisfaction that the past year has finally come to an end. The long summer break is ahead of you, and you have had another successful year of teaching. You both worked hard and now it's time to have a great time and relax. You have become a digital expert overnight, grabbed new mediums of delivery, juggled the latest guidance each week, and navigated and created new assessments to give your learners the opportunity to demonstrate what they have learnt. All whilst focusing on mask-policing!
Acknowledging the pressure you have been under is important, without your willingness and tireless commitment to your learners, who knows where our education system, along with the well-being and mental health of our children, would be? At last, after what has felt like a never-ending year, school holidays are here. The school holidays give all our schools, teachers, teaching assistants, and other school staff a well-needed rest after weeks at school.
Teachers spend the majority of their free time lesson planning and many teachers spend weeks planning activities for their class. In this blog take a look at our top ten teacher tips for the summer holidays and how you can use the first few days of your summer break. Whether you binge-watch a TV series you've not had to time watch and slow things and relax.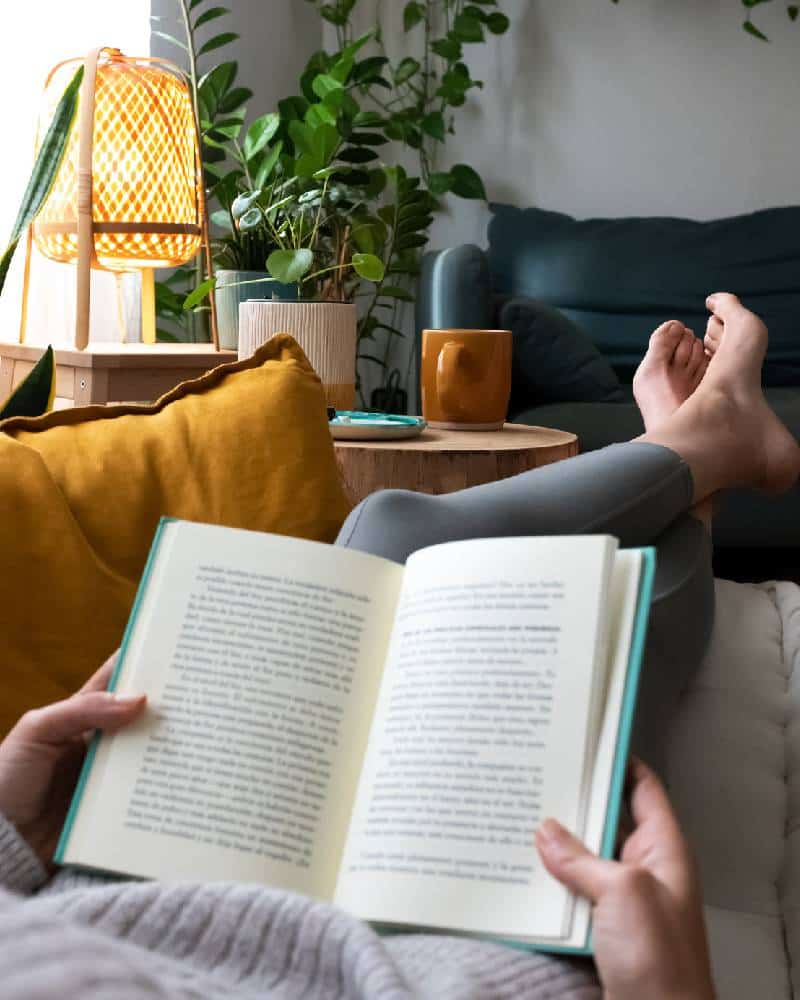 No more early rises so now is the time to catch up on all of those lost Z's by sleeping in late. Once you are all caught up, take days to yourself for relaxation – read that book that's been sitting on your bedside table, and work through that box set. These days are best complemented with a carefully chosen snack collection to keep you going, so get stockpiling. You deserve it!
Take this chance to switch off your work brain. Why not make it your summer goal to get 7-8 hours of uninterrupted sleep per night? You never have to feel guilty for resting. Your body will thank you for giving it what it needs, and you will thank yourself for re-charging your batteries. This is particularly true when it comes to teachers becoming burnout, which is a phrase we are hearing used more often in the education profession. So remember to use this time for you! 
If you struggle to sleep, why not try out some of the fantastic apps that are available out there? Headspace or Calm are a great place to start.
2. Reflect on the Last 12 Months
After a full school year of teaching, you probably have a lot to reflect on. The summer break is the perfect time to consider your strengths and weaknesses, think about the parts of your skillset that need developing, and begin to prepare yourself for the coming year. We recommend checking out other teacher blogs (there are plenty out there!), including our very own education blog which has articles covering a wide range of topics. Don't be too strict on yourself, but a little light reading goes a long way!
3. Reconnect with Your Loved Ones
It is time to spend some quality time with your family and friends. It is hard to keep in touch with extended family and friends when you are working long days for months at a time so, during the school holidays, reconnect with the people you don't get to see during term time. August weather brings with it opportunities for outdoor BBQs, rooftop drinks, and local park visits, and with restrictions lifting carefully make the most of it! This is one of those rare parts of the year where you are freer than your other working friends so it is your turn to bug them to meet up during the summer holidays. This is your chance to catch up with those closest to you, like your family. Ask your friends how they are feeling and get things off your chest too. Those you love will want to listen and support you in the best way they can. Not only will you feel grateful for their time and conversation, but they will feel the same for yours.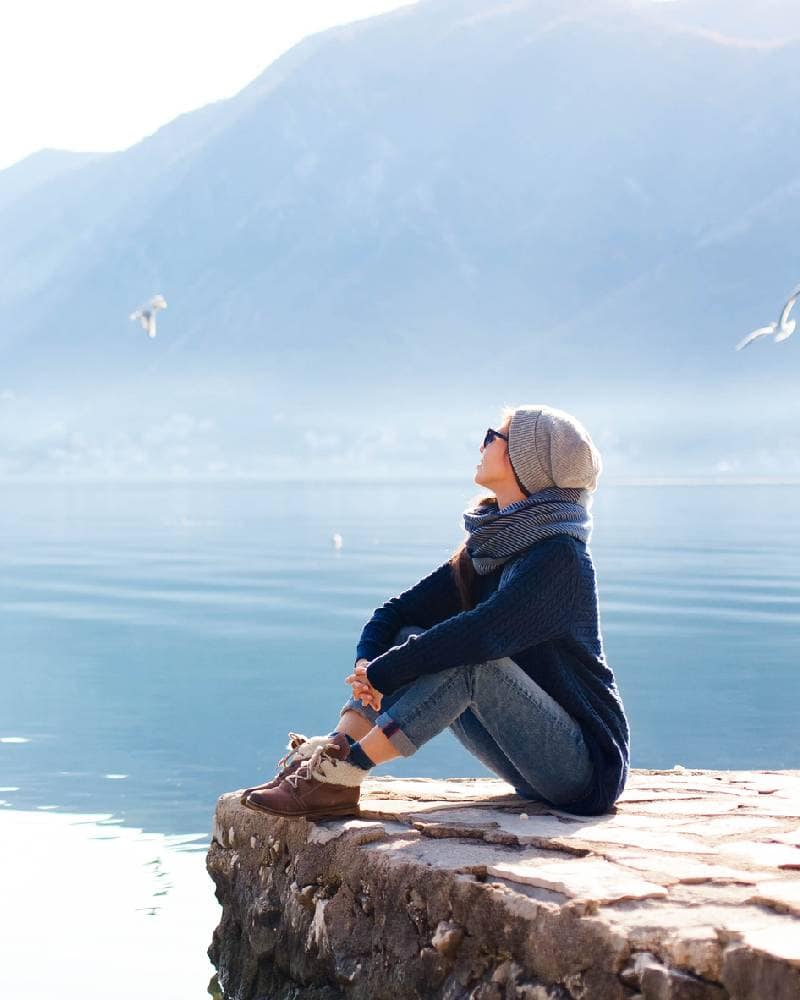 With all the free time on your hands, the summer offers a fantastic opportunity to get in shape and achieve some fitness goals. Often throughout the school year, there is not enough time to head to the gym consistently due to the workload and time spent at school. Take hold of your health with regular trips to the gym now that they have reopened, release the burden of stress from the previous year and feel the benefit of endorphins.
Follow that good workout session up with a delicious, homemade meal, which you can actually take your time preparing and eating. top all that off with some fresh bedding (is there any better feeling than slipping into fresh sheets?) with a good film you've had on your watch list since last September.
After a few weeks, it will not be long before you notice the health benefits of taking time for yourself and your needs. By the time autumn comes along, you will be full of energy and ready to go again for the next school year with a whole new classroom of kids!
Staycations are your main options this year. You have been working hard all year; barely coming up for air between marking and teaching. Changing your scenery and experiencing warm weather offers the chance to properly rest and recuperate. Our suggestions for domestic breaks include Edinburgh (where you will find the infamous Fringe Festival), coastal Wales, and Cornwall. Or treat yourself anyway with a trip to your local zoo, theme park, or beach.
Your town or city has an abundance of things to see and do and so does the rest of the UK. Head to our great cities or explore the rolling hills and landscapes of the UK. A road trip can help clear your head and have new and exciting experiences which you don't normally have the chance to have.
If however, you prefer to see the world during the summer getting a holiday abroad is another way teachers can escape and de-stress after a busy year. From exploring new cultures to forming lasting connections, let's embrace the allure of distant horizons and create unforgettable memories to cherish forever. It certainly calls for a new outfit or two!
Connex Education Partnership would like to encourage you to take some time out for yourself and practice a little bit of self-care. This does not just mean facemasks and hot baths but ensuring that you make doing the things you love a priority. Have you been wanting to bake a new recipe for months but have not got around to it? Now is your time.
It is very easy to get caught up in the hustle and bustle of everyday life. To prioritise everything other than yourself and to feel a sense of guilt for doing nothing. Well, we would just like to remind you of how far you have come and what you have achieved. Not only have you survived an entire year of a global pandemic, but you have also supported your learners and their parents through too. This is your time to stop, take a step back and remember how incredible you and the work that you do truly is. Take time out for the things you enjoy, spend time with those you love and remember why you are passionate about yours job. Practice your self-care, there are lots of free support available to help with managing challenges.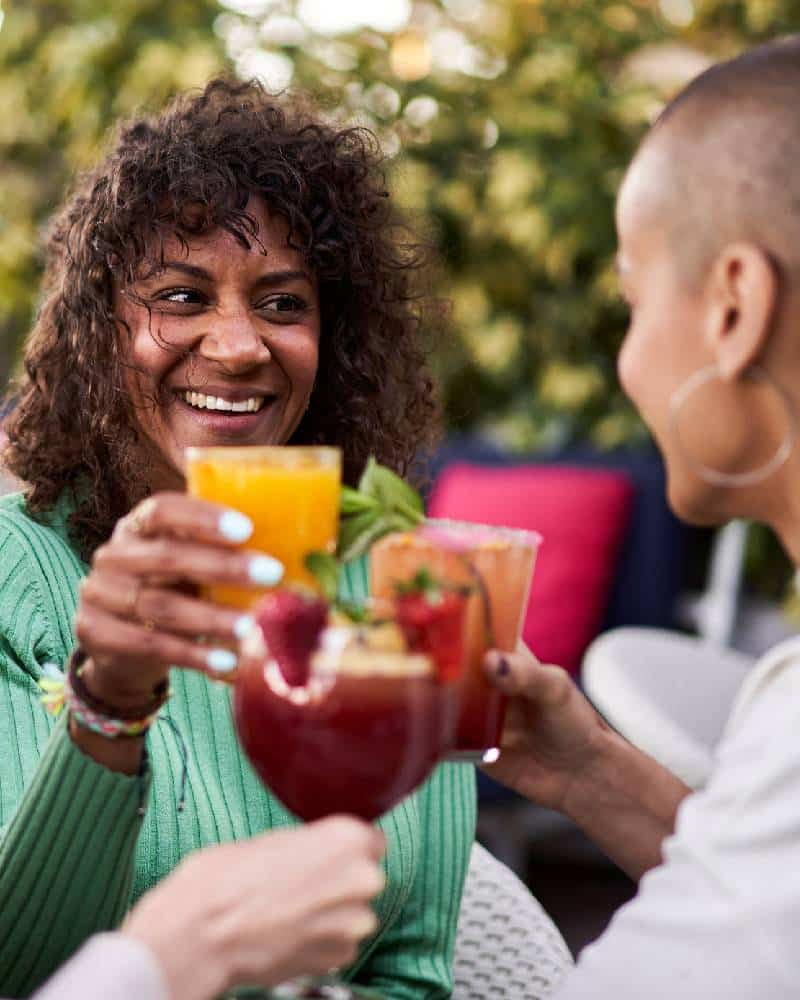 Noe it's time to throw those work clothes to the back of your wardrobe and get your glad rags on, you are painting the town red!
The end of term offers the chance to celebrate the school years end with your colleagues and other educators for making it to summer and to look back at all the successes you and fellow teaching staff have achieved.
Whether you head off for a slap-up meal at that fancy restaurant in town you have all be dying to try, or just a  few drinks at the local pub. It'll bring you and your colleagues closer together as you have shared experiences.
As Alice Cooper's hit song said "School's Out for Summer" celebrating all the joyous liberation of students from the classroom, leaving teachers to enjoy a well-deserved break and reminisce on the chaotic yet rewarding academic year.
So cheers to you! 
8. Develop Your Skills & Knowledge
In the same way that your learners never stop learning, neither do you as a teacher. Summer is the perfect opportunity to develop your skills further. Take some time brushing up on your skills by reading new books and the latest publications and resources developing your teaching knowledge and ideas. During term time this can be very difficult with weeks of lessons and exams to get your kids through, there is no time for your own personal development. Don't forget about Connex's continued professional development training. We provide a whole range of courses, some of which you can access for free. Click here to find out more.
9. Get Active in the Great Outdoors
During the summer break, it's good to try new things and get out of the house and create a new hobby! It may be the only thing you can do is get outdoors for your daily dose of exercise and fresh air. However, as a teacher, we understand that it might not always be possible to get your walking boots on and go for a hike 7 miles before breakfast. We also know that you cannot just pop out on your lunch and run a quick 5k.
Therefore, this is your time to enjoy the great outdoors and even a simple walk can do wonders for your mental well-being. Walking is seriously underrated when it comes to supporting our mental health and therefore, we challenge you to prioritise getting your ten thousand steps in every day during the summer. If, once you have done this, you feel like coming home, curling up on the sofa watching Netflix, with a share-bag of chocolate all to yourself, then we support that too!!! To find walking routes close to you, why not check out ramblers.
10. Prepare Ideas for Lesson Plans
Finally, as summer draws to a close and September looms, it's time to start thinking about your first week back in the classroom. Teachers should approach the new school year positively; with fresh ideas and new goals, building on the progress they made in the previous year and taking their skills as a teacher to a new level. As educators planning your first week of lessons and compiling resources ready for your return in the fall is always a good idea and will help your return to the classroom go smoothly.
If you're ending the term (or just finishing your PGCE or ECT training) with no teaching work lined up as the new school year approaches, you can also use the school holidays to register with us and find a day-to-day, short-term, or long-term placement that suits your needs. Send us your CV today and one of our consultants will give you a call as soon as possible for a friendly chat!
We have a newfound respect for teachers, the care you give and the patience you show. Summer often feels like it is over before it even began, but these suggestions for the school holidays will help to make sure that you return to the classroom relaxed, re-inspired, and ready to teach! Make sure you let us know when you speak to your consultant what you got up to. Until then, thank you for all your hard work this year. 
To all the teachers and staff from all of us at Connex Education, let go of teacher guilt and enjoy your well-deserved holiday!