Introducing our Social Value Champion for October: John Radford and Ian Gough, founders of 'Reach for the Sky'. In response to the Welsh Government's "Narrow the Gap" educational mandate, John Radford and Ian Gough conceptualised and launched the highly impactful 'Reach for the Sky' program.
This initiative was specifically designed to address the performance gap among underachieving boys in secondary schools throughout the South and West Wales regions. Since its inception in 2015, the 'Reach for the Sky' program has been successfully implemented in numerous schools. Its remarkable outcomes are evident in the significant positive impact it has had on students' academic journeys.
Many of the program's participants have found newfound confidence and the necessary tools to excel in their GCSE examinations, ultimately opening doors to opportunities for full-time employment, apprenticeships, or higher education pursuits.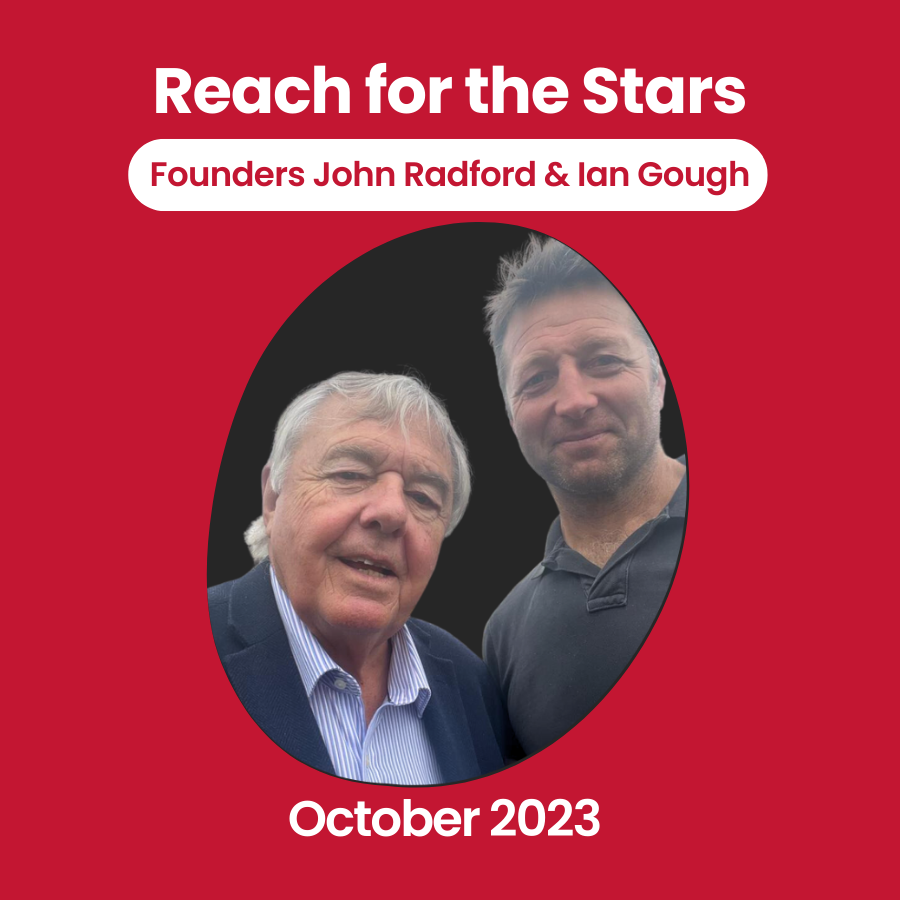 John Radford, Co-Founder of Reach for the Stars said:
"On behalf of Ian and myself, I would like to thank Connex Education Partnership for the recognition of the Reach for the Sky program. 
In essence, this was constructed to support pupils who were not achieving their potential.  As a professional athlete and former Welsh rugby international player, Ian was an inspiration for the boys, as the program focused on 2 elements. The first improve their self-confidence and second to provide a range of skills that would equip them to achieve improved exam results."
Paul Broderick, CEO of Connex Education Partnership said:
"We're excited to announce our Social Value Champion award for October is 'Reach for the Sky' and applaud John and Ian for their dedication and commitment to improving the quality of education for young individuals in Wales.
 As part of the Social Value initiative, we believe every child deserves a quality of education and every opportunity to obtain the best education possible. At Connex, we will help ensure schools have qualified and passionate staff to make that happen "