If 2020 was the year when remote learning became our only option, then 2021 was, for many, the year that remote learning became the first option when looking at ideal learning experiences. As a result, post-covid, the online tuition industry has grown exponentially, with nearly half of all private tuition now online. However, compared to before the pandemic (January 2019), only 9% of students opted for online education. Nevertheless, it proved that more and more people are considering online tutoring and seeing the many benefits of becoming a tutor in the UK.
Whether you are a qualified teacher, an experienced tutor, or someone eager to share knowledge in a specialist subject, grasping the critical aspects of online tuition and exploring different options will help you build a highly rewarding career tailored to your needs. This article will explain how you can effectively utilise online tools when working with students and how it can make your tutor journey even more fulfilling.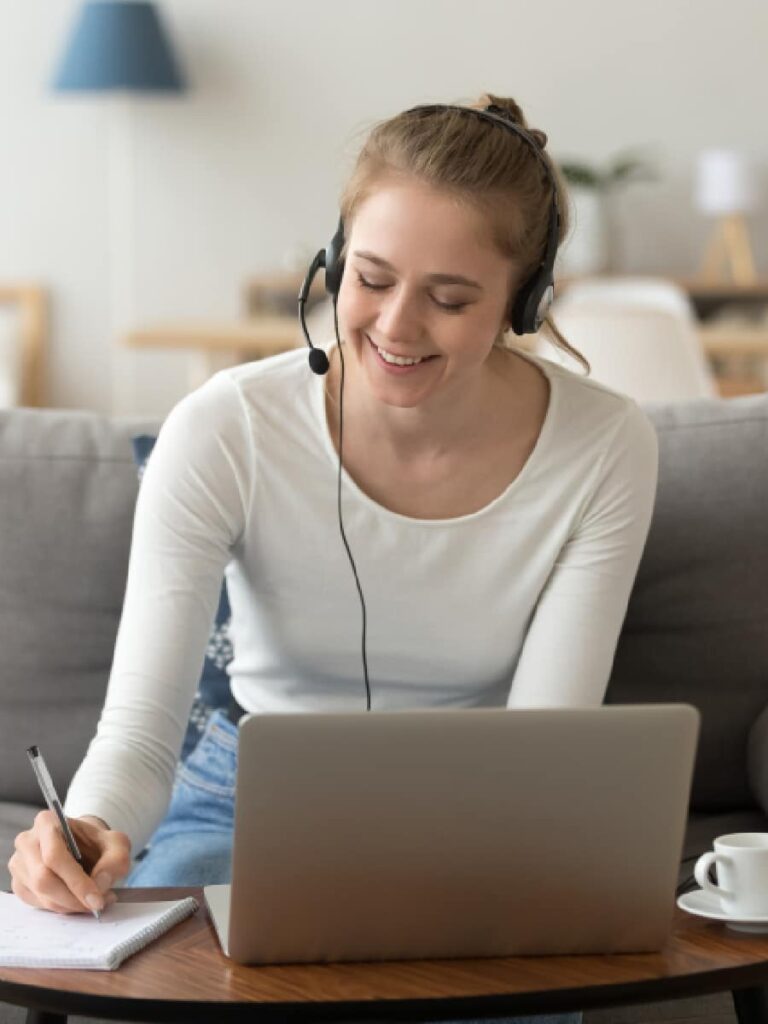 Becoming a private tutor is rewarding and enjoyable.
Private tutoring offers a rewarding career with opportunities for professional development. As an online tutor, you can become your own boss, work independently, collaborate with tutoring agencies, and support schools.
The role can be customised to suit your life, expertise, and other commitments.
Before embarking on this career path, it's essential to consider your desired work style and technical requirements, for example, which age group you prefer to teach.
Then, by aligning your choices and previous experience with your professional goals, you can ensure a fulfilling experience for you and your students, providing them with the best possible learning environment.
Happy Students, Happy Tutor
A tutor's primary responsibility is to support students in achieving their academic or developmental aims. Whilst many teachers work as tutors, there is no requirement (unless by a specific employer) for a tutor to be a qualified teacher, and, therefore, the support that a tutor can provide – mainly when working with a student remotely – is truly unique.
The relationship between a tutor and their students is often highly collaborative, so it is ideally suited to the shared space of the virtual classroom. When engaging with students here, you can act as a coach as you guide your student through their learning rather than simply dictate what education is to be carried out.
A good tutor will develop their skills in this regard by providing tutoring sessions that are engaging and informative. However, you should also ensure that they have a clear understanding of the aims for the student through consultation with the student and any other invested stakeholders, such as parents or teachers, to ensure that the learning experiences you offer are building towards these goals.
Required skills to teach online
Once the virtual classroom has been established, consider how the technology can enhance the learning experiences tutoring online offers. While some private tutors may feel hesitant about transitioning from traditional face-to-face settings to online platforms, private tutors can discover that working with students online offers ample opportunities to engage, share knowledge, develop skills, and adapt activities. Embracing the online space enables tutors to engage students and create impactful learning experiences confidently.
Other essential skills a private tutor must have:
Good knowledge of their subject or different subjects
Excellent oral communication skills
Be proficient in working with online forums, such as Zoom, Teams, and Google Meet
Produce progress reports, particularly for young people
What Standard Qualifications Do I Need to Become A Tutor?
Any potential tutor must have up-to-date teaching qualifications in their subject matter. Whether it's Maths, English, or Science, having the necessary qualifications will help ensure a quality tutoring service for your students. Many private tutors will already have the correct capabilities; this makes them more accessible! In addition, many tutoring services recommend NTP (National Tutoring Programme) certification.
An undergraduate degree may also be required for tutoring agencies. A degree in a specialist subject will give prospective tutors an advantage over those who do not have higher-level qualifications. Students and parents are more likely to use the services of a qualified tutor with more experience, relevant skills, and advanced knowledge in specialist subjects. A degree is optional to become a tutor.
At Connex, we provide the necessary development and support to all our tutors! Our professional tutor programme provides the development and support of the necessary skills for experienced teachers, tutors and those looking to start a career in tutoring (even without qualified teaching status). For more information, click here.
Build relationships with the right students.
As with tuition in person, a positive working relationship is at the heart of what makes tutoring a valuable experience. Suppose a student can see that a tutor is invested and there for them; they are likely to engage with the content of the sessions and work hard to develop their skills.
Whilst some may initially worry about building this connection remotely, the nature of the online world offers a highly personalised experience. Whilst you should aim to use your facial expressions and tone of voice in a manner that captives and grabs the attention of their students on screen, the other features of the virtual classroom, such as on-screen chat or interactive whiteboards, also allow both the student and you, as the tutor, to communicate in different ways to establish a connection that supports the learning process.
Whether you're experienced in remote student support or starting your tutoring career, investing time in understanding online tutoring methods and staying updated with industry advancements empowers you to deliver high-quality instruction. This approach ensures that you can offer personalised instruction that aligns with your own style and preferences.
Other questions about private tutoring: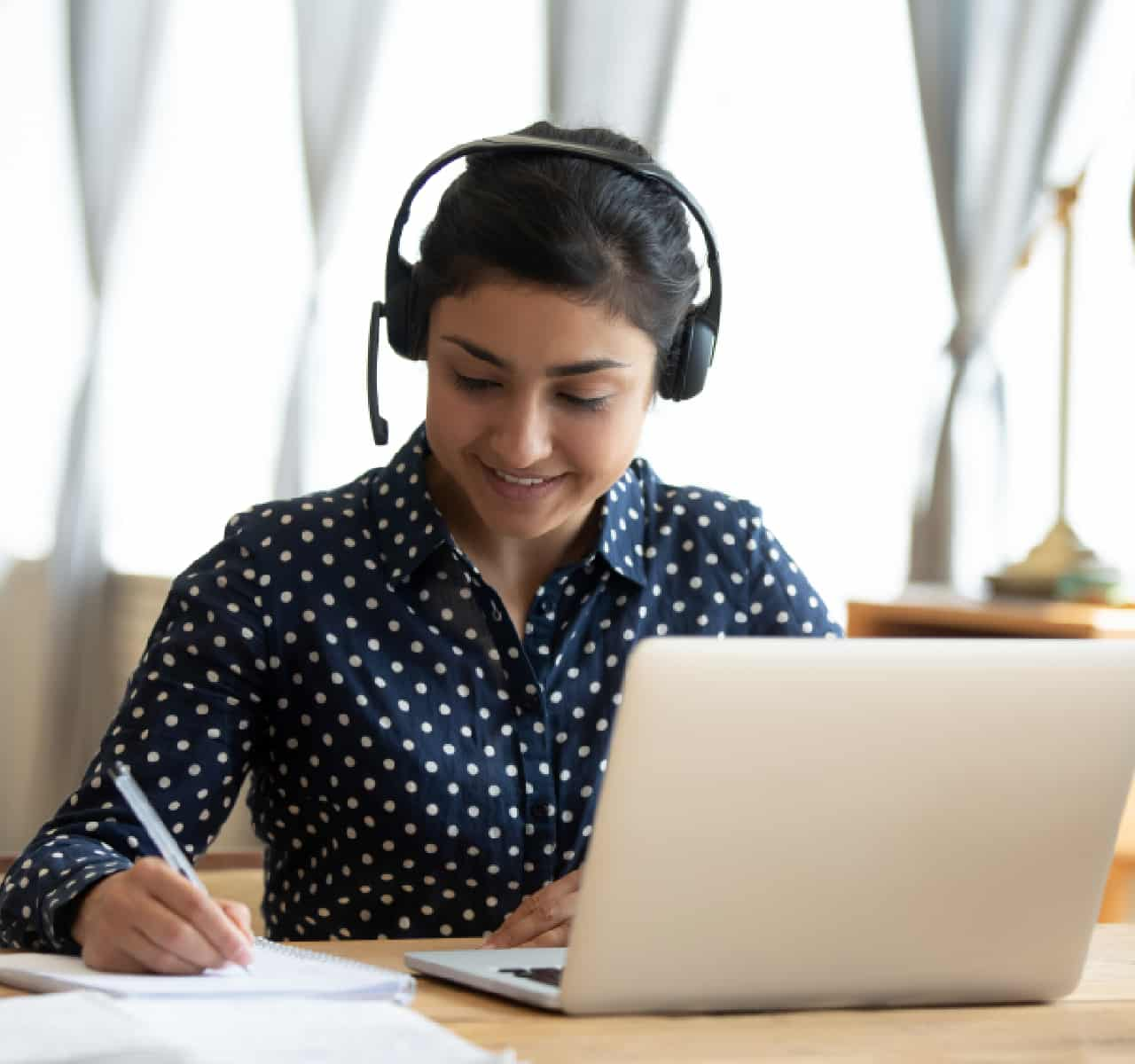 "Do I have to be self-employed to become a private tutor?"
It is entirely up to you and your personal preferences and situation. Most tutors work on a self-employed status (as sole trader under their own tutoring business), offering tutoring services directly. Other private tutors work for schools or private tutoring agencies.
"Do I have to work from my own home if I become a private tutor?"
 No, not at all! If you have concerns about your personal safety, you can offer private tutoring sessions from various locations. For example, many tutors travel to a student or potential client's house; however, you must bear in mind additional travel costs and how much of your time is spent travelling when you book sessions.
"Does becoming a private tutor mean I have to tutor full-time?"
If you decide to become a private tutor or start online tutoring, you are not obligated to go full-time or part-time; that decision is entirely up to you. Tutoring allows some tutors to make a steady stream of a second income alongside their first job; others choose the self-employment route of tutoring full-time, where they set their rates and offer students professional service and skills.
Becoming a private tutor allows you to increase your teaching experience, have more training opportunities, gain relevant experience teaching in a specific subject area and become self-employed, enabling you to have a social life!
For parents looking to support their children, online tuition allows students many more options for accessing the best tutors at a time and place that works for them and for a price they can afford. Helping children and younger people through tutoring sessions is one of the biggest rewards a tutor can experience.
For those already working as a tutor or those looking to begin working with students, delivering tuition online offers a whole host of possibilities to work with students in a way that suits their experience and expertise, availability for work and aims for their career.
What are you waiting for? Become a private tutor today and start tutoring!
Check out our tutoring jobs here.
Author: Rebecca Cracknell, Connex Education Partnership Tutor, guest author and writer for Connex Education Academy. Rebecca has written our recently launched course *How to Tutor Online.