We are delighted to announce The International Teaching Partnership is rebranding to Connex Education International, and The ECT Partnership is becoming Connex Education Early Careers Teachers.
Since joining the collective group of education services, The Classroom Partnership, both the International Teaching Partnership and The ECT Partnership have continued to grow and spread their wings far and wide. From helping newly qualified teachers find their first teaching roles to finding places for those wanting to teach abroad from Dubai to Vietnam, they have helped our teachers achieve their dreams and potential at home and abroad. 
Paul Broderick, CEO of The Classroom Partnership, said, 'We are proud of what we have achieved with The Classroom Partnership and are excited to bring Connex Education Partnership, The ECT and International brands closer together.'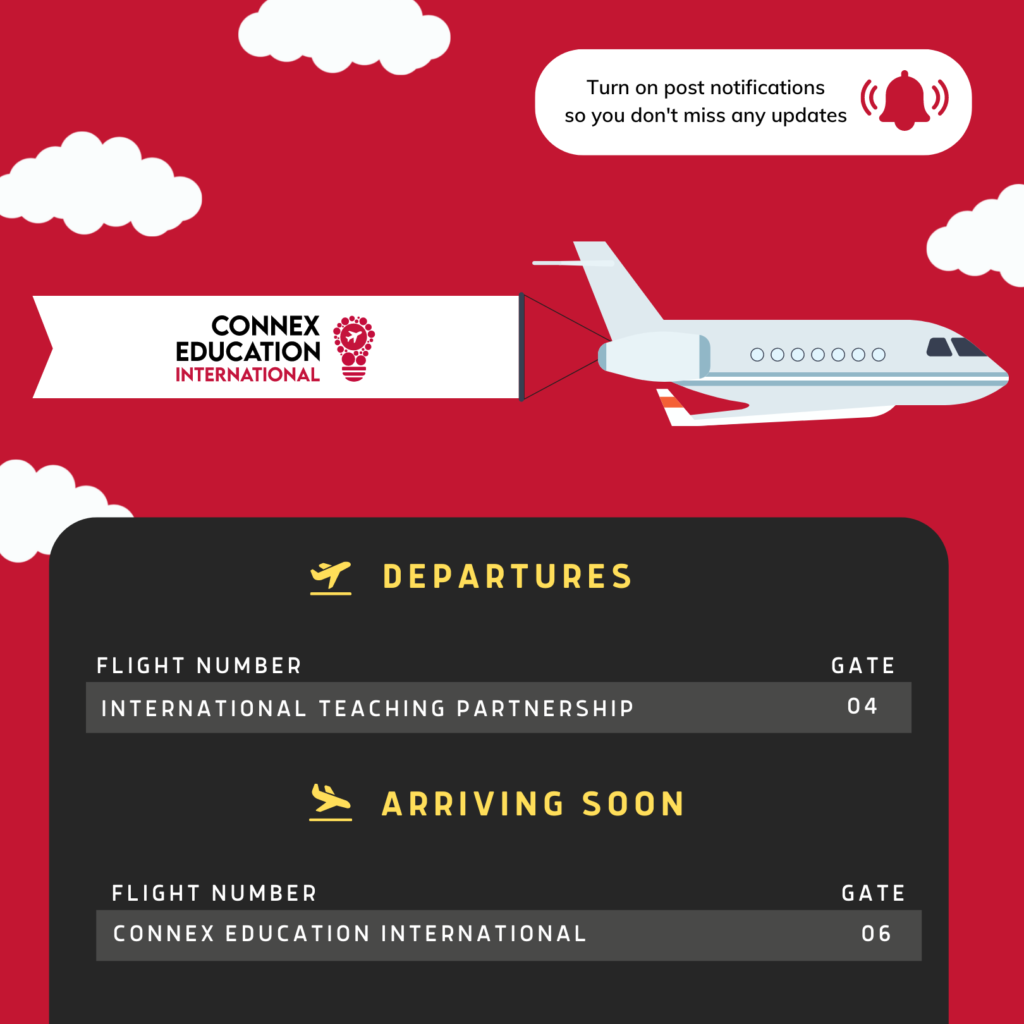 "We are delighted to become a part of the wider Connex Education brand. This move means we can not only continue to do the fantastic work we do to help new teachers find their perfect first permanent teaching role, but also ensure we are able to support them in every aspect of their job search through the different services that Connex offer as a collective."

Danielle Joyce,  Associate Director of Connex Education Early Career Teachers
"Since we started the ITP we have been placing thousands of classroom practitioners and school leaders into thousands of schools across the UK and internationally. Now we are excited to work even closer with the Connex Education brand, allowing us to grow our candidate pool whilst still providing the same excellent service people have come to know us by."

Sapna Gore, Associate Director of Connex Education International
What does this mean for you?
From 5th December 2022, The International Teaching Partnership and The ECT Partnerships online homepage will be Connex-education.com, where you can find more information about the Connex group, all available teaching abroad vacancies, and help newly qualified teachers to kick start their careers. 
All that changes is the name of the brand, and our emails will change to @connex-education, but for our existing/ new clients, very little will actually change.
If you would like any more information, please do not hesitate to contact us by email at info@connex-education.com