Do you fancy a career change? Are you looking for a career in the education system but not sure where to start or what jobs exist for your level of experience? Do you want to come to work and know you can make a positive impact and are valued? If this sounds up your street, then becoming a Teaching Assistant is the role for you!
What exactly is the role of a Teaching Assistant?
The main role of a Teaching Assistant is to provide additional support to students, ensuring they are utilising their time inside and outside the classroom. As a Teaching Assistant, you will be dealing directly with children acting as supervisor and mentor to students, but also as a friendly face, they can turn to when they need education or emotional support.
There are many reasons why a career as a teaching assistant is so fulfilling and a career path to further opportunities. We have hand-picked the top 5 key reasons you should take the plunge and become a teaching assistant.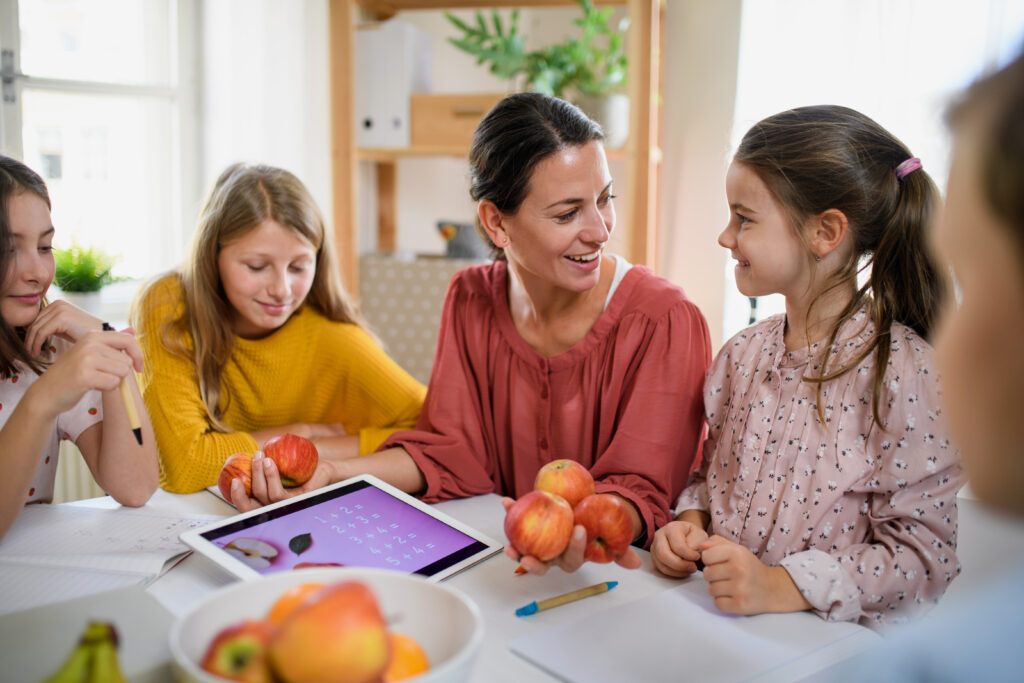 5 reasons you should become a Teaching Assistant
1. Becoming a Teaching Assistant is a highly fulfilling and rewarding career
The primary role of a Teaching Assistant is to ensure that your pupils are making the most of their time at school, both academically and personally. You will not only be their support in the classroom, but you are also a guardian and a person pupils can look up to and also a friend too. You will be there, someone the go-to when they need help or support, whether this is for their academic studies or for emotional support, helping them flourish and grow as individuals.
The results of your work will be evident in the achievements and progression of the children you work with. Watching children develop their abilities is something truly special and makes becoming a Teaching Assistant extremely worthwhile and valuable.
2. The Hours Work Around Family Life
Time is one of the most precious resources we have, and this has become more apparent in recent years, which makes working as Teaching Assistant more desirable as you can only work school hours.
This makes for a great work-life balance; you won't be stuck after school hours and the weekends are yours to enjoy.
This is one of the main reasons why becoming a  Teaching Assistant is ideal for those with family or responsibilities that require a working day that finishes in school hours.
As if that wasn't enough, school staff receive regular holidays in line with the school calendar (depending if you are in England or Wales, this may vary), meaning you won't be struggling for time off during the school holidays. Leaving you with more time to spend with those you love and care for the most.
3. You can make a real difference
As a teaching assistant, you will be able to spend time with the students on a one-to-one basis, unlike a normal teacher, you can provide assistant teaching and become a role model in the classroom, helping students in their learning journey.
In the teaching profession, in your teaching assistant role, you are in a unique position; you are able to provide extra assistance to children who have additional needs from learning difficulties and learning disabilities and are an integral part of the classroom. Becoming a teaching assistant is one of the most rewarding careers
4. No Two Days Are The Same
Each day is different when you are a Teaching Assistant. One day you could be providing one-to-one support to students with learning difficulties, the next, you are assisting a teacher with lesson preparation and other work duties or using your creative skills to create displays to showcase students' work.
Unlike teachers, in your role as a Teaching Assistant, you get more job satisfaction as you get to be involved directly with the children without the pressures a teacher is under. The reason this job exists is to provide a teacher with support by spending time with students, whether this is during school events, such as drama performances, exam preparation, or during school trips.
There are always a few surprises in this job, so you won't have a chance to be bored in a teaching assistant role.
5. There are Many Opportunities for Career Development
You will not only be helping children and young people reach their own full potential, but you will also be able to do the same for yourself! If you are someone who wants a clear path for career progression, the education sector has many avenues for growth and development.
As you begin to gain experience after completing Teacher Assistant training, there will be loads of opportunities to concentrate on specific academic areas which are of interest to you personally as well as professionally.
If you want to add another string to your bow, once you are qualified, you can choose if you want to work with a variety of students, assist a teacher in planning lessons or work with a smaller group of students who require more specialist support, such as Special Educational Needs (SEN) pupils or those with special needs or disabilities, or as a High-Level Teaching Assistants.
Become a teaching assistant and use the experiences gained as a stepping stone to progress from a teaching assistant to a teacher.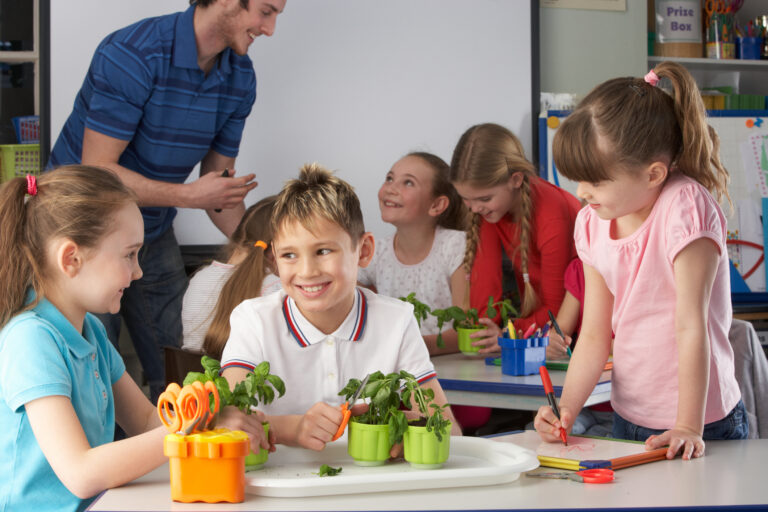 What skills do I need to become a Teaching Assistant?
If you are thinking about working with children in a role that brings new challenges every day, you need to be the right person for the job. As a teaching assistant, you are a vital part of child development and a huge part of a student's life.
As a Teaching Assistant, you need to have:
Wanting to make a positive impact on children's education and development
The ability to motivate, inspire and build rapport with students and teachers
Patience, even in the most challenging situations
Strong communication and interpersonal skills, which will allow you to build strong relationships with students, and staff alike
Excellent organisational skills
Strong reading, writing and numeracy skills
Respect for diversity and the surrounding community
Provide extra support to teachers in their role and school-wide events
Teaching Assistant Salary
Now let's talk money! The average salary for a Teaching Assistant varies depending on experience, level of qualification and level of responsibility you have. Starting salary for newly qualified Teaching Assistants (full-time, permanent – level 1) is typically around £18,300. Again with further qualifications and training, this figure will increase up to £25,000 (typically for level 3 and those with additional specialisms or SEN responsibilities).
Many schools are calling out for qualified teacher's assistants. Why not become a teaching assistant today? If you are looking for your next role as a Teaching Assistant, check out our full list of Teaching Assistant jobs here.