Temporary
£130 - 177 per day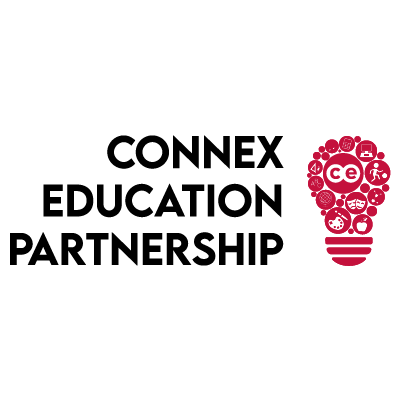 Connex - Birmingham
PPA Teacher
Date Posted: 13th January 2023
Location: Coventry, CV2
Salary: £130 to £177 Per Day *paid to scale
Sector: Primary Education
Job Type: Temporary / Contract / Temporary to Permanent
Contact: Trinity McFarlane
Email: trinity.mcfarlane@connex-education.com
Telephone: 0121 456 4040
Apply today!
Are you a Qualified KS1 and/or KS2 Teacher who is looking to expand on your existing skills AND have a better work life balance?
Connex Education Partnership are looking for a Cover/PPA teacher to join one of our schools from January 2023 until the end of the academic year.
The school is based in Coventry (CV2) and are currently looking to recruit a teacher to work for 3 days per week across KS1 and KS2.
You will need to have a strong knowledge base of the Primary curriculum and the ability to adapt tasks and activities to ensure learning is accessible for all students. The role is open to applications from Early Career Teachers (ECTs).
Job role
Teaching a range of subjects in Key Stage One and/or Two
Follow planning left by the class teacher and be prepared to adapt lesson plans and activities to stretch and challenge children
Follow the school's marking and behaviour policy
Build relationships with the pupils, parents and staff
Prepare/photocopying resources for lessons – while there will be little to no planning initially, as this is a longer term position there will be elements of adaptation as mentioned
Attend CPD relevant to the role with other teachers/staff.
3 full days per week, long-term role until July 2023 *with scope for 5 days if you would prefer a full time role!
Required skills and experience
Qualified teacher status (QTS) – ECT's are welcome to apply!
Strong subject knowledge
Flexibility to teach across a range of Primary classes
Experience as a teacher/cover teacher in KS1 or KS2
Able to liaise with and delegate other staff
A DBS on the update service or willingness to apply for a new one
Minimum of 2 excellent references required which cover the last 2 years of your work history
Benefits, culture and company information
Specialist Education Agency offering a personal and friendly approach
Personal CV writing / amendment service
Actual salary of £130 and £177 per day – Paid to Scale with AWR at 12 weeks employment
Dedicated consultant who is committed to your career goals and aspirations
Flexible Working Options Available
Free on-going CPD opportunities
NEST Pension Scheme
PAYE and Holiday Pay
If this sounds like the perfect role for you, then please apply now or get in touch with Trinity at Connex Education today!